Christmas morning 2017, what a morning it was. I woke early to the sound of howling wind against the window and as I peaked out at the empty streets lit by the warm glow of street lights, I knew it was going to be a wild morning. At 8.30am with camera in hand made my way to Blackrock. By 9am, there were already brave souls swimming!
Now in its 27th year, the COPE Galway Annual Christmas Day Swim is my favourite thing to do at Christmas and probably one of the things I look forward to most. It is a holiday tradition I have carved out for myself alone. This is my 4th or 5th year volunteering at the swim and it was a nice closer to a month of work with COPE Galway.
Not unlike last year, this year's weather was pretty awful! It started dry and cold but soon the storm hit and the with high tide at about 12:30, we certainly got battered! Waves crashed against the tower at high speeds and currents and swells pushed the swimmers around like feathers in the wind. Looking back on Christmas Day of 2014 and indeed 2013 too, its hard to believe how beautiful those years were and how blessed we were to see them.
I think what I love about the Swim is its just such a fantastic social occasion. No matter the weather, the Christmas Spirit is there. Rain or shine, people are happy and bring good will and cheer. Generations of families get in the spirit too; mums, dads, children, grandparents and pooches all get into the spirit and get involved; even if it's just to go down for a look. The amount of people I spoke to who had 'one home from Oz' or 'one home from Canada'; I could hear the happiness and pride in their voices and it was beautiful. Of course, lots of couples bring their newest family members down too for their first Christmas, thus starting another generation of tradition also.
The COPE Galway Christmas Day Swim really is a testament to the people of Galway and their love of their traditions. This morning, hundreds of families, friends and even pets turned up to dip in the icy ocean and all for a great cause!! For 27 years the people of Galway have supported the work of COPE Galway by signing up to take part in the Christmas Day Swim and raise funds to help vulnerable and isolated men, women and families in Galway. The aim of this event is to raise money to help fund Galway's local services in homelessness, domestic violence and for older people. If you would still like to donate to COPE Galway and help them out int he work they do, text COPE to 50300.
Of course, people also swim for other amazing charities like Galway Cystic Fibrosis Hospital Project Fund,Cystic Fibrosis Ireland, Down Syndrome Ireland, Breast Cancer Awareness, Galway Simon, MADRA, Galway Hospice and more. I managed to find and photograph a couple of the amazing Galway Cystic Fibrosis supporters as the swim too as they swam to raise money for a charity very close to my heart.
Well done to all involved, who swam, onlookers, organisers and volunteers! 'till next year.. Merry Christmas.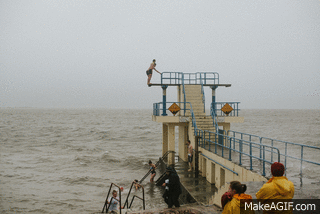 ••
Thank you for reading, find me social media!
Note: Although I did my best to inform everyone I met that I was shooting for COPE Galway, some might not have known. If your photo is here and you would like it removed, please email me at saibhegan@gmail.com.